No one decision is more critical to an organization's success than leadership selection, and the higher the position the more critical the decision. The objective of WDI leadership consulting services is to assist in selecting and developing great leaders.
We have found the combination of certain personality characteristics, levels of psychological existence and corresponding work values to be the greatest predictor of leadership success and the foundation for leadership self-development.
---
Assessment Center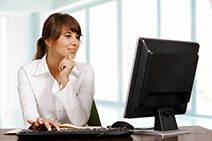 The WDI Leadership Assessment Center is a web-based interactive assessment process that enables clients to assess potential and existing leaders. Client sponsored individuals are provided instructions and a personal security code to access the WDI Leadership Assessment Center website and complete the Leadership Assessment. Results are provided to the client.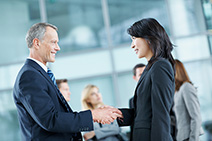 Selection
Using clearly defined criteria, WDI assists clients in selecting the best qualified candidate for key leadership positions. This assistance may include WDI leadership assessment results, telephone interviews, face to face interviews, and background investigations.
Development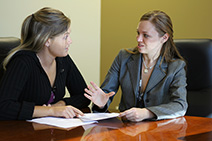 Leadership development must come from within; it requires self-motivation, desire, and initiative. WDI's approach to leadership development emphasizes this approach. Through the use of personal one on one mentoring, advice, and coaching, we assist individuals in reaching their full leadership potential and achieving the goals and objectives of their leadership position. This personal one-on-one development involves an initial face to face review of the individual's WDI leadership assessment results, personal follow-up meetings, and on-going phone consultations. The WDI consultant is available at any time to discuss and advise on any matter. WDI leadership development is a personal, results oriented, self-development process.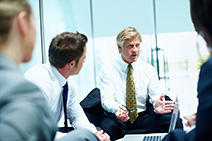 Succession Planning
Every organization requires effective leadership to excel, let alone survive. Too often this requirement is not addressed until the actual need arises. Leadership succession planning provides a formal, confidential, and structured approach to not only anticipating where and when leadership needs will occur but identifying and developing selected individuals to fill those needs when they do occur. From CEO to supervisor, having a well-designed leadership succession plan places you in the strategic position of "being prepared" for the inevitable.